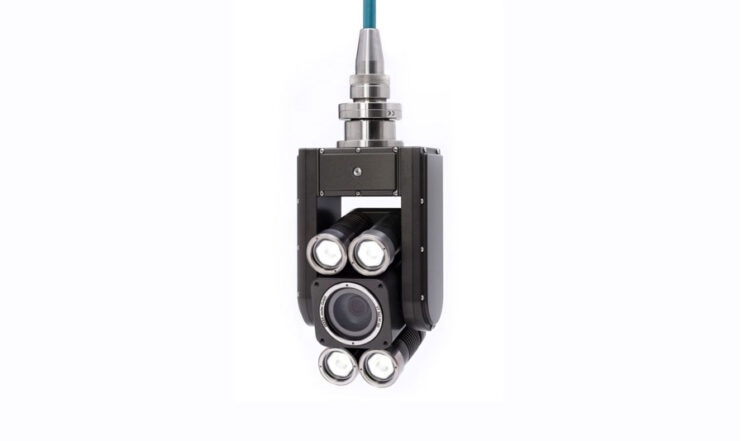 Spectis offer a wide range of robotic remote inspection systems, and it is important to select the most suitable equipment for completing the task. Consider the following points when planning your remote inspection:
Environment: What is the nature of the inspection environment? Is it enclosed, open, dark, light? Is there the potential for an explosive atmosphere to be present, requiring the use of ATEX compliant equipment? What will be the expected ambient temperature, and duration of inspection? Will water or chemicals be present, will the inspection equipment become submerged and require an Ingress Protection (IP) or depth rating? Will the surfaces be slippery, or covered in sediment?
Data: What is the inspection trying to achieve? Is high-definition video footage required, or would still images be sufficient? Does any Non-Destructive Testing (NDT) need to be completed for material thickness, or to identify the presence of cracks? Are other measurements needed, such as temperature, radiation levels, salinity, dissolved oxygen, LIDAR or laser mapping etc? Does the data need to be available live, or can the data be viewed offline?
Deployment: Can the inspection equipment be lowered into position by hand, or are additional handling methods required. How many people will be available to deploy the equipment, or how many will be required? Is power available, or does the inspection equipment need to be battery powered?
Recovery: Can the inspection equipment be recovered in the case of breakdown or failure? Would a tethered system be more suitable in a difficult to access location versus a wireless system? Is a reinforced tether required, which could withstand abrasion or snagging on sharp edges/surfaces?
Route: Is the inspection route straight, or do bends and obstacles need to be negotiated? Does the route include different types of environment, such as transitioning from dry to wet areas? Is the inspection horizontal, vertical, or on a gradient?
Distance: How far does the inspection equipment need to reach? How much time is available to complete the inspection, does the inspection equipment need to progress quickly, or is speed not important? Does the operator need to be a long way away from the inspection equipment?
Location: How will the inspection site be accessed? Does the equipment need to be transported across difficult terrain? Is the weight of the equipment a factor? Is the location open to the elements, does the whole inspection system need to be weatherproof?
These are just some of the points to consider when planning a remote inspection using robotic inspection equipment. Please get in touch with your inspection challenge, and we will be happy to advise on the available options.